What's your rating of Tokyo
Tokyo: Full-Day Sightseeing Tour by Bus
Discover the sights of Tokyo by comfortable coach on a tour that includes a cruise of the bay and optional lunch. Marvel at attractions and neighborhoods like Meiji Shrine, Imperial Square, and Asakusa.
About this activity
Effortless cancellation

Cancel up to 24 hours in advance for a full refund

Covid-19 protective measures

Special health and safety measures apply. Learn more

Printed or mobile voucher accepted

Use your phone or print out your voucher

Duration 8.5 hours

Check availability to see tee times.

Guide

English, Japanese
Your experience
Explore Tokyo stress-free in a comfortable air-conditioned bus
Take a short cruise around Tokyo Bay
Marvel at the imperial monuments and temples of Asakusa
Visit the commercial and business districts of Akihabara and Marunouchi
Enjoy a Japanese "Chanko" hot pot lunch (optional)
Marvel at the view of Tokyo from the main observatory at Tokyo Skytree Tower
Keep in touch with your friends and family with the free WiFi on board
In the morning, you can either be picked up at selected Tokyo hotels or meet your guide at the specified location in central Shinjuku. Start your tour with a visit to Meiji Jingu Shrine, the largest shrine in Tokyo (approx. 40 minutes) and the Imperial Palace East Garden (approx. 40 minutes). When the East Garden is closed, explore the Imperial Palace Outer Garden and Niju-bashi Bridge. Plus, see some iconic Tokyo landmarks like the National Theater Building along the way. Continue to Asakusa, one of Tokyo's most popular attractions (around 45 to 60 minutes). Afterward, explore the ryogoku area, known for its sumo culture, for lunch. If you choose to have the optional lunch, enjoy a Japanese chanko hot pot, known as a special dish for sumo wrestlers. After lunch, visit the Tokyo Sky Tree and enjoy the mesmerizing view of Tokyo from this unique vantage point. You can also go shopping in Soramachi. Enjoy great views of highlights such as the Rainbow Bridge and Odaiba, from the deck of the boat you have a great 360-degree panoramic view. After the tour, you can be dropped off at either Shinbashi Station or Shinjuku Station.
Transport by coach
Drive in Tokyo Bay
Multilingual audio guide
English-speaking tour guide
Lunch (when booking the appropriate option) • Pick-up from selected hotels
Transfer back to the hotel
Tip
This activity can only be booked online as the ticket office is closed.
Existing security measures
All necessary protective equipment is provided
All customer contact points are cleaned regularly
Customers have to keep their distance in vehicles
The number of visitors is limited to avoid crowds
Requirements for travelers
Customers must bring their own headphones
All guests must have a fever measurement
Prepare for this activity
Please be at the meeting point at 8:50 a.m. The tour starts at 9:00 am. Be on the lookout for a green and white flag employee.
Open in Google Maps ⟶
Important information
The route may change due to traffic or weather
If you cannot take a boat trip because of the Olympics, you will be offered an alternative.
When Kōkyo Higashi-gyoen is closed, visit Kokyo Gaien and Nijūbashi Bridge or other attraction instead
Please note that the boat trip will take place after lunch
If you prefer vegetarian or halal dishes or suffer from food allergies, please contact our local partner by 12 noon the day before the tour at the latest
Overall rating
4,5 / 5
based on 139 ratings
Overview
Guide 4.6 / 5
Transport 4.4 / 5
Price-performance 4.3 / 5
Security 4.8 / 5
I would recommend the Tokyo sightseeing tour to both the first time Tokyo visitor and the seasoned traveler. In one day we visited many of the main attractions in air-conditioned comfort, which was wonderful. The best thing, in my opinion, was the overview of Tokyo city sights and Japanese culture from Blake (our guide). This local information helped us a lot in our decisions for the rest of our wonderful vacation.
Continue reading
A must
The bus tour was an experience. The bus was very comfortable and the guide was really nice and explained everything to you. We saw the most important things and it was a great day with a lot of variety. Everything was well organized and still you have enough time at the respective stops. Definitely book lunch as it takes place in a real sumo restaurant.
Continue reading
What a great experience we had !! We had the BEST tour guide named Levin. He was funny, knowledgeable about the history of Japan, welcoming and all around great tour guide. Having a great tour guide can make all the difference. He was the best we ever had. The imperial palaces are beautiful, the Skytree view is spectacular and the lunch provided is absolutely delicious. Thank you Levin for making our tour a very memorable one. If I ever come to Tokyo, I would want to see Levin again. The tour was great because of our tour guide Levin ... he gets a 11/10 from us in Australia.
Continue reading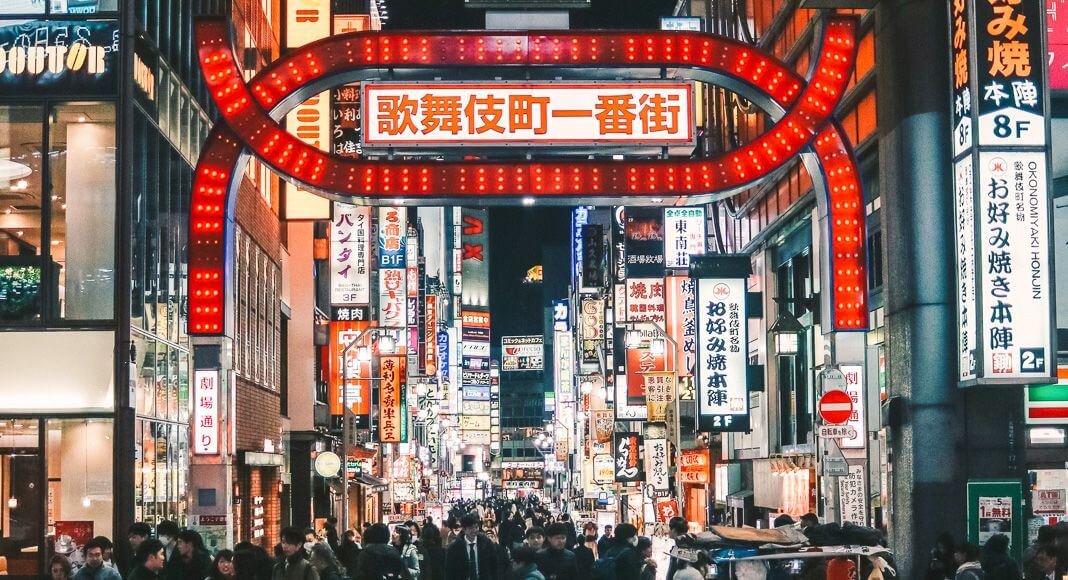 Your travel plan for Tokyo is waiting
We'll send you a handpicked 48-hour itinerary with the top experiences in Tokyo - straight to your inbox.
By registering, you consent to receiving promotional emails. You can unsubscribe yourself anytime. You can find more information in our privacy policy.